Southeast Asia Concludes 2022 First Olivet Leadership Institute with Abundant Grace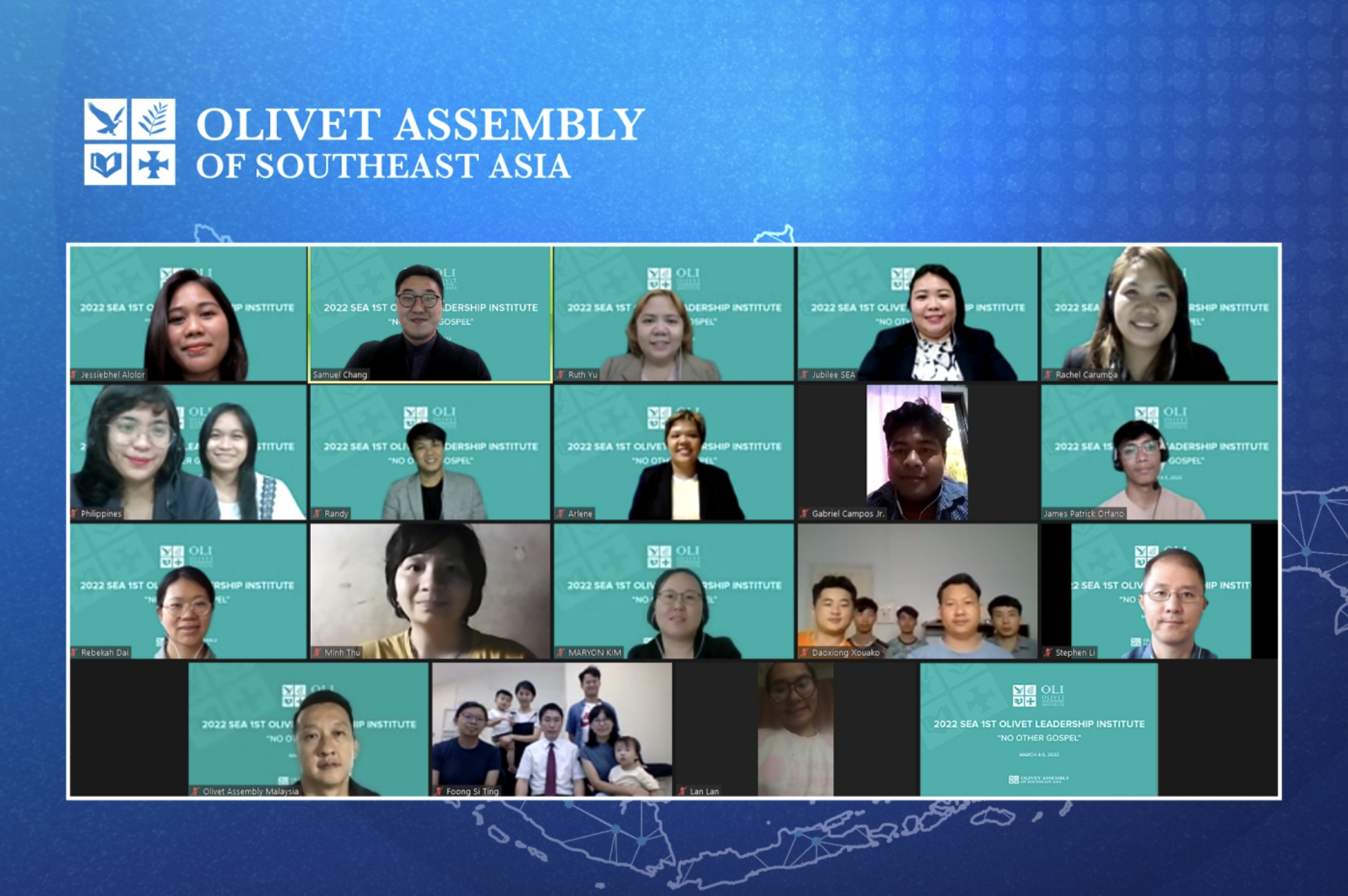 The Olivet Assembly (OA) of Southeast Asia concluded the 2022 first Olivet Leadership Institute (OLI) by the grace of God. A series of lectures on the Book of Galatians were delivered under the theme "No Other Gospel" for two days March 4-5, 2022.
The lectures gave regional leaders and prospective leaders from various countries in the Southeast Asia region the opportunity to deeply reflect on the true meaning of the Gospel. The participants meditated once again that the gospel and salvation are possible neither by their own efforts nor abilities, but solely by the grace and love of God.
"By the death of the Son, and our faith in Him connects us to God and be with Him again. We can now be called His sons and daughters of the Highest. I thank the Lord for having this kind of event to hear God's message and to share my testimony on how I came back to God again to many people," testified one participant.
While this first OLI training in the Southeast Asia region was held online, the first onsite training is planned to be held in the Southeast Asia Olivet Center in Indonesia in the coming July this year.