Olivet Leadership Institute Program Begins in Southeast Asia Olivet Center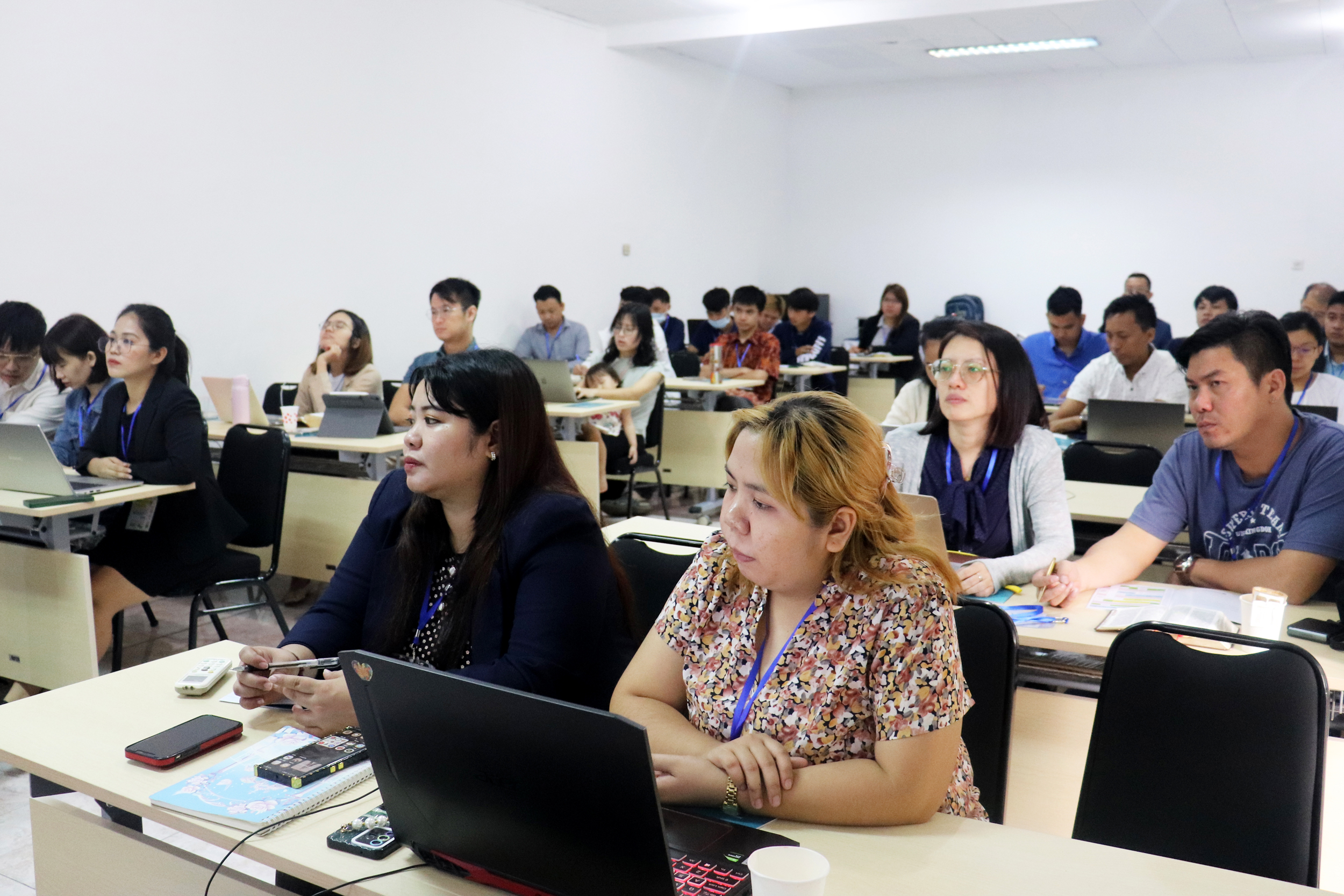 By God's immeasurable grace, the much-awaited OLI leadership training commenced at the Olivet Center (OC) Southeast Asia (SEA) with the Opening Service on the morning of July 26, 2022 with great anticipation of the Holy Spirit's active work across the five-day intensive training.
During the Opening Service, Pastor Tertius Liew, the General Secretary of Olivet Assembly SEA delivered the message that was taken from 1 Corinthians 9:24-27, which was entitled, 'Everyone Goes into Strict Training to Get a Crown that will Last Forever'.
Emphasizing that the gathering is more than just a retreat, but a training of leaders; the OLI trainees were urged to meditate repeatedly on the reason why they were here attending the training, despite many challenges in making the trip from different countries. Making most of every opportunity to participate in what is being dubbed as the "Basic Missionary Training", they were challenged to subject themselves to strict training across these five days, especially when participating in the community life and adapting to the culture of other members that differ from their own.
Moreover, the trainees were guided to take part in the training with the purpose of identifying the direction for their personal faith and ministry so that they do not run for the Kingdom of God aimlessly (1 Corinthians 9:26). With the awareness that they are in the midst of a spiritual battle that may repeatedly hinder the progress of their training (Ephesians 6:12), they were urged to beat their body and make it their slave (1 Corinthians 9:27) throughout the course of OLI training, so that they may emerge victorious in the battle.
The schedule for the day will continue with Lecture 1 on Romans 9 in the morning, followed by Workshop 1 on Bible teaching using Romans manual and teaching practice in the afternoon; before concluding the day with a praise and prayer meeting in the evening.
Gathering close to 40 leaders from 8 nations of Cambodia, Indonesia, Laos, Malaysia, Philippines, Singapore, Thailand, and Vietnam, this leadership training marks the first-ever onsite regional gathering since the acquisition of the OC last year.
May the Spirit of God continue to overflow throughout the OLI leadership training, that every trainee will be able to deepen their understanding of Romans, while learning new ministry skills through the workshops.